Have you ever had an online registration form that was both inflexible and unattractive? An inflexible registration form is one that does not allow you to control what fees and questions a registrant receives based on how they answered other questions on the form. An unattractive form is, well, ugly – such as a cheap looking invitation. If your online registration form has either of these qualities, you are diminishing the brand of your event and your organization. While building an event brand takes a long time of hard work, that impression can be brought down quickly by giving a poor online registration experience.
To make a great first impression with your online registration form, here are 18 features that your registration pages should have.
1. Choose your own adventure. The registration experience should feel personalized for your attendee. The process should automatically provide questions and choices based on what the registrant has entered in the previous steps. For example, if you are a member based organization, then your members should go through a different path than non-members. Your online registration software should be able to create this kind of personalization experience – otherwise, you and your registrant are missing out.
2. Professional look and feel. Have you created a beautiful website for your conference, only to have that work undone by having a registration form that looks like it comes from second-rate software? The simple solution to this is to use event management software that allows you to create forms that look like your website. This not only makes you look like a high-quality organization, but it avoids confusing prospective registrants who are jolted by a registration form that looks considerably different than your website.

3. ADA compliant. Is your online registration form ADA compliant? Section 508 is the key portion of the American with Disabilities Act (ADA) and many websites are feeling pressure to adhere to these standards. ADA-friendly standards are not only more professional, but Google may even give your site a better search ranking if you adhere to them. Make sure your online registration software allows you create such compliant forms.
4. Build Conference Itinerary. Did you ever plan a conference where some rooms are overflowing while other rooms sit mostly empty? Or did you have to face angry attendees that were turned away from a highly anticipated presentation because the session could not sit another person? If your online registration form allows your registrant to build their conference itinerary then you will be able to plan your logistics better and avoid similar embarrassing situations.
5. Self-Service Update Page. In most cases, it is important to let a registrant update their information after it is complete. In particular, it is a common practice to release the conference schedule after online registration has been opened. A self-service registration update page allows the registrant to build and update their itinerary. Also consider that often the main registration fee will be paid by the registrant's organization, but meals and networking events are extra. The self-service page allows the registrant to add on these events, separate from the company credit card.
6. Other Payment Options. For many conferences, especially those with a strong government component, the registrant may not be able to pay by credit card. In these cases, you need to have online and back-end ways to handle payments via purchase order, check and others.

7. Think GDPR and Protect Privacy. The newly enacted massive European Union (EU) General Data Protection Regulation (GDPR) makes it imperative to develop an online registration system that takes these rules into account. Event management software that helps you adopt a privacy first attitude towards your registrant's data will go a long way towards meeting your compliance requirements and protecting your registrant.
8. Secure Credit Card Processing. Your registration form might be beautiful and easy, yet a registrant may still abandon the form when it is time to pay. While it might be the price, it may also be that they may not feel secure entering their credit card on the form. An online registration software vendor that is PCI (Payment Card Industry) compliant will provide that extra comfort that their credit card is safe.
9. Increase Membership. If you are a member-based organization, many of your people renew their memberships at the time of their annual conference. If you allow people to join or renew their membership at the time of registration you will probably see a nice pickup in your numbers. EventRebels has found that when this feature is offered, 10-20% of the registrants chose to join or renew.
10. Offer Single Sign On (SSO). If your website has a portal page for people to login, such as in a member-based organization, you can make registration much simpler if the registrant can go straight from their portal page into an online registration form pre-populated with contact information. The registration software should also be able to tie the registrant to their login account, such as a member ID.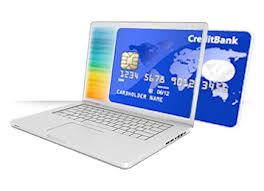 11. Do the math! Form should do all calculations when it is time for payment. It should take into account the items purchased as well as any discounts applied. Promotion codes should result in a clean synopsis of the purchase, not something lengthy and confusing.
12. Have easy to find answers. People often have many questions they want answered before registering. These include registration fees, cancellation/refund policy, travel & housing needs, schedule, transportation and so forth. Your event page should make it clear where answers to these questions can be found. Having a FAQ for miscellaneous questions will also help.
13. Clear Policies. Related to the above, it is helpful to have easily understood Cancellation and Refund policies. If you do not allow substitutions, that should also be abundantly clear and easily seen.
14. I need to talk to someone! Make it easy to contact the registrar. A phone number is best, but an Email will do in many situations.
15. Promote on Social Media. Make it easy for your registrant to promote your event on social media. Strategically placed icons will encourage such sharing. Great overlooked locations include your thank you page and Email confirmations.
16. Don't be a Data Hog. The rise of privacy concerns (#7) should make you think twice about the questions you ask on your registration form. While your online registration form is a great place to conduct a small, built-in survey you need to ask yourself if you really need the data and how it will be used. If you are under the GDPR regulation, you will need to have a ready response to those questions.
17. Review in many web browsers. A well designed form should work well in most browsers (Firefox, Chrome, Safari, Microsoft…) with relatively up-to-date versions. You should not take this for granted, however. It is important to test-drive the registration on a well-defined set of common web browsers. You do not want someone to abandon registration because they were unable to use the form.
18. Test your form! In the rush to get their registration form live, planners often forget to test their form. Ignoring the test phase can lead you to a bad and embarrassing first impression of your conference. When testing your form you should consider many things: pricing, form rules, text, ease of use and so forth. You should also try to "break" the form. Think of all the crazy things a registrant may do!