Twitter has positioned itself as the social media place to go for meetings and events. The industry's thought leaders have latched on to Twitter as a great place to deliver their message. The Twitter accounts we describe here represent some of these leaders. You should follow these folks to stay on top of the breaking trends.
@corbinball
No one tops Corbin Ball when it comes to meetings technology. Look for his feed to find every which way technology can impact meetings.

@jeffhurt
Jeff Hurt is the leading blogger for Velvet Chainsaw's popular site. Jeff writes about all things meetings, non-profits, associations and tech.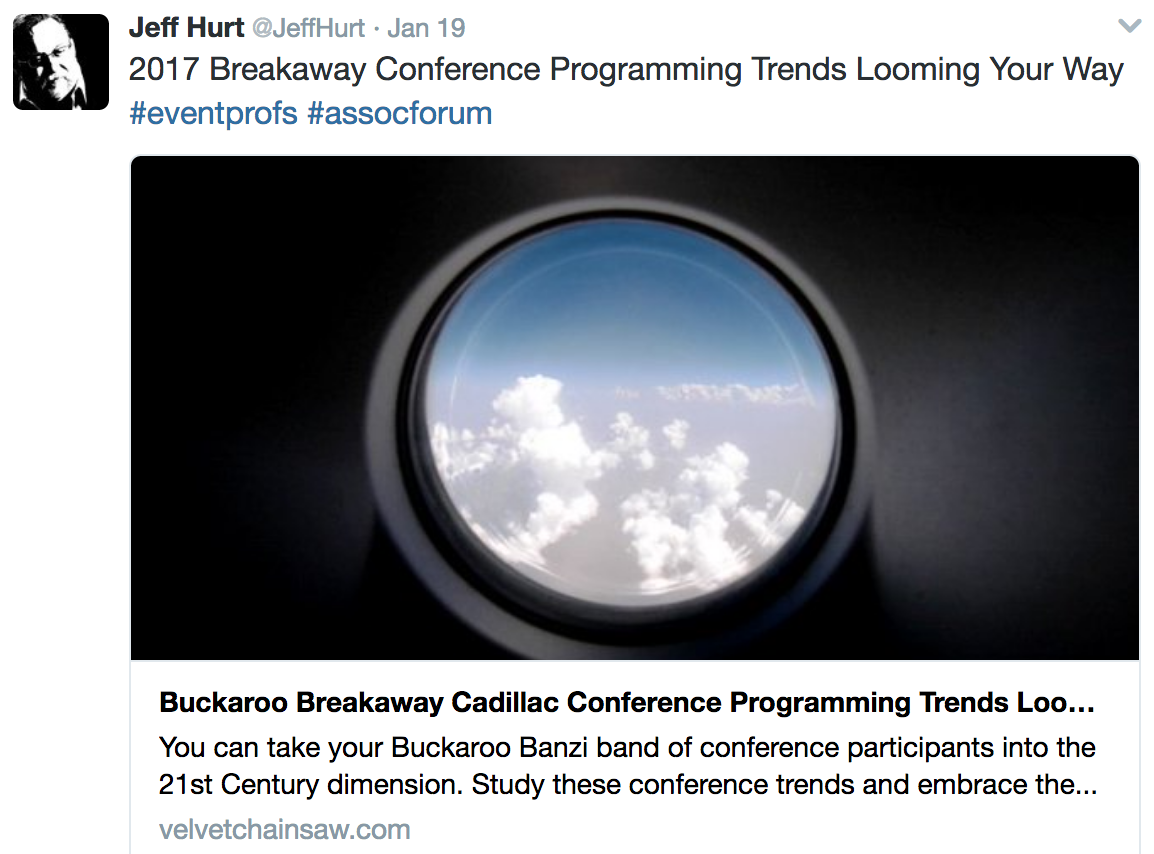 @lizkingevents
Liz King is the queen of making technology cool for events. Her Twitter feed and
TechsyTalk are always coming up with ways of bringing events into the 21st century.

@TSNN_Rachel
In addition to being the editor-in-chief of the Trade Show News Network (TSNN.com), Rachel Wimberly has a Twitter feed that reflects her enthusiastic personality.

@PowerEventGroup
Okay, this feed is three-for-the-price-of-one. I was led there by @EvntGrrl, aka the gregarious Jeannie Power, CMP, but also found @joshpowerphoto and @eventtechguy

Of course, do not forget to track the industry's best hashtags. The most popular one is #eventprofs, but you will also get a lot of useful information from #eventtech, #meetingprofs, and #meetingplanners.
For more information about how to use Twitter or conference software in your event planning strategy, contact EventRebels today!