You have heard of fake news, but have you heard of fake conferences? Fake conferences (or "predatory conferences") grew out of the predatory publishing industry, which focused on academics and researchers who were eager to get their papers published.  Predatory publishing expert Jeffrey Beal first noticed a handful (11) of predatory conferences back in 2011.  However, this list has now grown to over 900 and continues to expand.
Fake conferences are NOT non-existent conferences that simply take registration and publishing fees.  They are real conferences, but they are marked by poor quality and a high level of deception. As this article will describe, they are not just an odd occurrence that victimizes some people, but are a real threat to the meetings industry. In fact, one study says the academic predatory conferences now outnumber legitimate ones! It was already known that the events industry has been under attack by a number of illicit practices including room poaching, suitcasing, and cybersecurity threats. Now we can add fake conferences to that list.
What is a Fake Conference Like?
Let's make it clear – fake conferences are real. If someone paid for a conference that was never intended to happen, that would be a clear case of deceptive advertising and other criminal issues.  However, it is not a crime to create a conference of very low quality. This is why predatory is the preferred industry term to describe a fake conference.
One hallmark of a predatory conference is that a presenter will typically pay a very hefty fee, typically much higher than the average registration. These conferences are designed to help inflate the resumes of its presenters, not to educate its attendees, and therefore, the presenters pay a premium. Revenue generated from attendee registrations is just a bonus.
Since the goal of these meetings is to get presenters, just about any submission will be accepted, as described in more detail below.  This means that the attendee is subject to a wide range of topics with no central theme. As one study described about the "19th International Conference on Political Psychology" the writer "observed fewer than 10 people in the single room where the conference took place. During the conference, he heard talks on robotics, Islamic finance, and solar energy. It seemed that many 'conferences' took place in the room."
In another report it was stated that the attendee entered the conference into an unprofessional registration area with badges scattered haphazardly with little checking of credentials (remember, it's about the presenters who paid!) Sometimes, there may actually be a keynote speaker of some reputation, but often the keynoter and many other speakers do not even show up.  In this example, four of nine first day talks were cancelled. Because of all the cancellations, the lunch break started at 10 AM!
It's All About the Presenters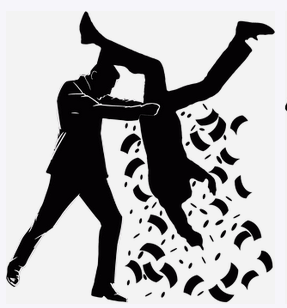 As mentioned before, fake conferences are really about the presenters generating credentials. These conferences have a reputation for accepting any paper as long as the submission fee is paid.  The most notorious of these stories is the case where a professor successfully submitted a paper on nuclear physics using auto-complete!
The reason such papers can be accepted is a non-existent peer review process.  Even worse, many fake conferences will claim to have keynote speakers, review committee and board members who have never given permission to be on such lists. The predatory conference websites will even include headshots and bios of the exploited individuals. It has been frequently reported that it can be very difficult for one to remove their name from a fake conference list or program.
Is a Fake Conference Piggy-Backing on your Legitimate Conference?
Event planners may be thinking: this is interesting, but it seems to only hurt duped researchers – what does this have to do with me?  Unfortunately, many predatory conferences often attach themselves to a legitimate conference. The most common tactic is to mimic the name of a valid meeting.  For example, a legitimate "49th Conference on Nuclear Physics" might be used by a fraudster to create the "48th International Conference on Nuclear Physics."
Even worse, there have been cases where predatory conferences are placed in the same venue and timeframe as the legitimate conference! This, of course, can seriously impact the bottom line of the co-located conference.
Fake Conference Red Flags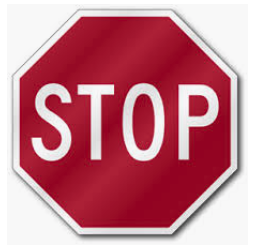 The good news is predatory conferences often have obvious clues that there is something wrong.  Here is a list of reg flags you should consider:
    Look at the organizer. Is the show planner a familiar, respected institution? If you never heard of the organization before, you should research them.
    Title is overly ambitious. Many fakes put broad words like "international" and "global" in the title.
    Overly broad program. Similarly, the program is very expansive covering a number of unrelated topics.  The term "interdisciplinary" is a good indicator of an undisciplined program.
    All submissions accepted! This is the real tip-off.  If all submissions are guaranteed presentation or publishing in the journal, you need to steer clear.
    Pay to Play. Similarly, presenters pay a much higher registration fee than non-presenters.
    Strange URL and Piggy-Backing. Weblinks for web conferences often have strange URLs or piggy-back off those of legitimate institutions. They also tend to have .edu extensions or sub-domains like nuclearphysics.conference.com.
    Cheap website layout. Check if the website has dozens of conferences each with the same kind of web design.
    Contacting the organizer is hard. The Contact page on the website (if it exists!) usually has very little information.  If the email address provided is a generic like Gmail or Hotmail, this could raise a potential red flag.
    Many typos on literature. The websites, emails and other correspondences are often rife with grammatical and spelling errors.  Predatory publishers work quickly and do not have time for such details!
    Big name sponsors unrelated to topic. Many fake conferences not only falsely name people to their board and peer review committees, they will also illicitly include big name sponsors.  These sponsors are not only unaffiliated with the conference, but the nature of the conference would give them no reason to be involved. Think Pottery Barn sponsoring the Nuclear Physics conference!
    They show up on Predatory Conference lists! There are a couple of great lists of fakes with Jeffrey Beal's list of predatory publishers and Cal Tech's list among the most noteworthy.
You may want to keep these red flags in mind when planning your own conference. As predatory meetings grow, more people will be on the watch for frauds. Now more than ever, you need to ensure every aspect of your show is as professional as possible.
Contact us to find out how you can make your conference's web image more professional and not be mistaken for a fraud.