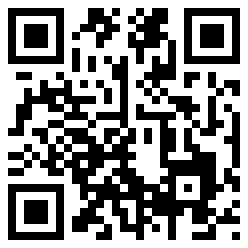 QR codes have become one of the hottest marketing tools around. Because of the emergence of the smartphone and free, easy to use scanning apps, QR codes can now be found everywhere from online sites to stickers to tattoos(!) to lampposts. Popular smartphone readers such as Red Laser, ScanLife and ShopSavvy make it easy to scan the codes with your phone camera.
For the vast majority of cases, scanning a QR code with a smartphone will result in a website appearing in your default mobile browser. However, QR codes can be created to serve other purposes. For example, scanning the code can result in specific text being displayed. They can also store personal information to be output via a vCard. Another possibility is to setup your event information so that a vCalendar is generated. QR codes can even be created for text messaging or e-commerce.
The great news is that there are quite a few sites on the Internet where you can generate your own QR code. QRStuff is a popular site that allows you to create codes for a wide variety of purposes. On this site, the first step of code generation is to pick a "Data Type." Most of the time it will be a website (the first choice "Website URL"), but you will see that you can do quite a few other things, included what was covered in the previous paragraph.
There are many free QR Code generators on the Internet. Besides QRStuff, another great tool is provided by Notixech at http://qrcode.notixtech.com/. Kaywa also has an easy to use generator. These companies also provide services in case you want to do some customization. Unlike conventional bar codes, QR Codes allow some alterations in appearance such as adding colors or even making it similar to your logo.
However, you should be aware that not all QR Codes are created equal. If the QR code has a lot of information, such as a long URL or a vCard, then they can be difficult to scan or even not work with some readers. Fortunately for websites, there is a very simple technique to guarantee that your code will be easy to read. Just take your website link and put it in a URL shortener such as bit.ly or Google's URL shortener. The result will be an easy to scan code. For EventRebels' ERLead product, we use this technique to share links to user profiles with high reliability.
The last thing to keep in mind is that QR Codes should be no smaller than one inch. We found that codes that are this small will scan just fine if a URL shortener is used.
An earlier article discussed how to Improve Your Event With QR Codes. A simple thing you can do is post QR Codes at your conference sessions. The codes can be linked to an online page that discusses the content and speakers. Scan this code for an example! Contact us if you'd like a personalized demo of our ERConnect attendee networking software that uses QR Codes.