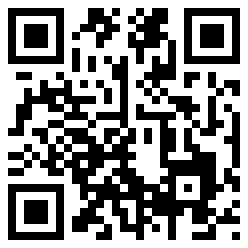 Though QR codes have been around since 1994 (when they were created by a Toyota subsidiary), in the last few years these codes have become one of the hottest marketing tools around. QR codes can now be found everywhere from online sites to stickers to tattoos(!) to lampposts. The main reason for this stunning rise in popularity has been the emergence of the smartphone and free, easy to use scanning apps.
QR (or Quick Response) codes are simply a different type of bar code. When scanned by a reader the code typically returns a website URL. When using one of the popular QR code readers, the person scanning will be taken directly to the corresponding website link. Popular smartphone readers include Red Laser, ScanLife and ShopSavvy. These tools make it easy "take a picture" of the code with your camera and then bring up the site in the mobile browser.
Since QR codes are visually attractive and easy to scan, they are perfect vehicles for referring people to marketing and informational sites. There are many ways to use these QR codes to create an interactive trade show environment at your event or conference, but here are a couple of possibilities:
• Placed in prominent locations (like the back of the badge, on the conference program and vendor's material) link the code to your conference web site
• For individual workshops, place QR codes in and around the room so attendees can scan and download speaker handouts
• Likewise, have codes that go to a mobile-friendly survey site for post-workshop evaluation
• Use for voting such as favorite speaker, exhibitor…
• Room session key – scan and see all the activities for a given room
• In the exhibit hall and vendor areas, post QR codes that link to company web sites
• Use for games such as scavenger hunts, networking or exhibit hall contests
• Promote local events, restaurants and attractions
You can leverage the QR code into huge time savings by placing in the registration area with links to a mobile-optimized (both in formatting and data entry) onsite registration form. You can then greatly speed up the line to simple badge and package disbursement, versus time consuming data entry.
QR codes are now evolving to be more than simple links to websites. They can also be made part of an application environment. For example, with the proper software QR codes can be used to track sessions. A volunteer outside of a room can setup the software to note that people are now being scanned for a certain workshop. Each attendee can then be scanned upon entering (or exiting) the room. After the session the application can then generate a report of session attendees.
Perhaps the most exciting use for QR codes at events is to bring people together. QR codes on badges can link to a user's profile. Tied to mobile friendly applications, the profile can include social media links such as Facebook, Twitter or LinkedIn. The scanning attendee could then add this profile to their list of conference connections.  This type of information could be very effective in the lead retrieval process.
Scan this badge for an example!