Event Registration Software for Conferences and Trade Shows
Event registration is a significant marker of an event's potential success: It's a way for organizers to gather data on marketing methods and see who is signing up to attend. To optimize event registration and ensure that everything runs smoothly, you need an event registration tool designed to handle your every demand. EROnline is that tool.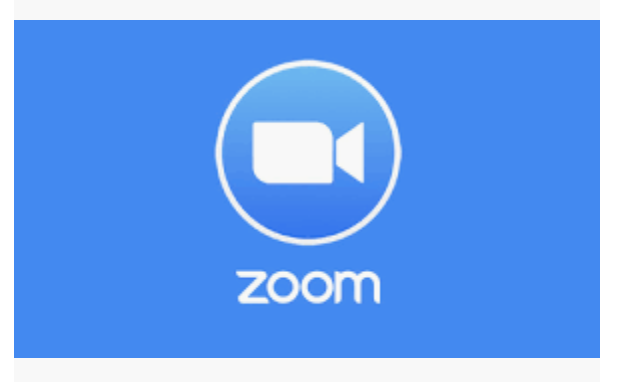 EROnline Online Registration now includes direct Zoom integration for your virtual events! Find out more!

User-friendly and feature-loaded, EROnline allows you to create registration forms, increase attendance with e-marketing, handle payments and more — all in just a few clicks. Customizable and easy-to-use, EROnline registration software will help you hit the ground running for your next event.
The Right Online Registration Software for Your Event
EROnline is built for meetings and events where more than a simple "invite" is required. For conferences, trade shows and banquets, we know that many different groups of people participate — attendees, speakers, exhibitors, sponsors, etc. Even among attendees, we know there can be breakdowns among members, non-members, one day registrations and so forth. We designed EROnline to handle each group as they need to be treated rather than routing everybody to a single, simple, inflexible form. We also outfitted this comprehensive event registration tool with a host of features to help you optimize registration from every angle.
Online Registration
At the core of EROnline is its extensive suite of registration capabilities. We outfitted our online registration software with tools designed to help you take care of every aspect of registration and customize your event experience along the way. With everything from secure credit card processing and QR code creation to custom post-event surveys and reporting, our online registration software gives you everything you need to get the most out of your event registration.
Self-service online registration with secure, real-time credit card processing

Customizable registration form with unlimited user-defined fields including demographics, special dietary needs and lodging information

Real-time reporting accessible 24x7x365 with easy printing and data export options

Powerful financial reports including summary and detail reports

Custom Reporting including participant lists and even letters

Seamless integration of registration form with the conference we

bs

ite, preserving the site brand

Branded conference or event we

bs

ite editing tool allows you to create event we

bs

ites at any time without the intervention of a "webmaster"

Put valuable content on your we

bs

ite

,

such as programs, sponsorship link

s a

nd travel information

Easily craft automated email notifications and confirmations

Powerful e-marketing software for issuing invitations via email

Fully personalized messages

Real-time tracking of registrations by demographics, allowing you to pinpoint your marketing efforts

Automated registration cut-off for sold out workshops and events

Flexible fee schedule including early bird discounts and promotion codes

Custom badge and ticket printing capabilities including 2-Dimensional ba

rc

odes and QR codes

Offline registration support tools for mail, fax and phone registrations

Account management tools to handle checks, purchase orders and invoices

FREE Post-

C

onference Surveys

The world's only integrated Registration and Banquet Seating system

Many payment processor options, including PayPal, Authorize.ne

t a

nd First Data
Increase Attendance with E-Marketing
Good marketing is what gets attendees interested in registering the first place. At the intersection of event registration management and powerful event marketing is EROnline. With our event registration system, you can do so much more that simply offer sign-up forms. You can create highly-targeted emails, track click-through rates and even send invoices. Our platform makes it easy to market any event.
Easy tool to create rich HTML messages with images and hyperlinks

Highly targeted Emails – if you can create a report for a group, you can send them an Email

Track click-thr

ough

and open rates

Send invoices to unpaid attendees and exhibitors

Upload mailing lists and invite them to your event
Real-Time Reports On Demand
Your online registration portal is capable of aggregating and breaking-down important data on your attendees. This is perfect for understanding the makeup of your attendees, success of your campaigns or even conducting post-conference surveys. Our web–based event management software allows you to run real-time reports at any time to instantly retrieve the information you need. Take this data and download it to spreadsheets or documents to store or present. Our philosophy is that it's your data, not ours, so you can always access and download information about your event!
Conference Registration Software Solutions
Planning a conference? EROnline registration software gives you everything you need to handle guest sign-up, manage programs and workshops, integrate membership and more.
Manage Your Conference Programs and Workshops
Workshops and special programs are the heart and soul of many events and conferences. A good event registration tool will give your guests the option to sign up for these sub-events and learn more about them whenever they choose to. Your online registration software should also have options for you to manage your programs and workshops in real time. EROnline let's you do both and more.
Easy setup of the full itinerary for your meeting

Links to detailed descriptions of the programs

Link sessions and workshops to rooms and tracks

Automatic closing of programs according to the capacity limits

One

–

click reporting of your session counts and attendees
Onsite Registration
If you want to offer onsite registration during the event itself, have no fear — can easily be set up on-location! The platform features an easy to use "Onsite Mode" for clerks which provides onsite credit card processing and can link to custom badge printers such as Zebra. Our onsite registration mode also supports 1D, 2D barcodes, QR codes and even kiosks!
Membership Validation
Does your organization have a membership program? Use your event to recruit new members and grow. With EROnline registration software, you can easily provide actionable resources for attendees to learn more about your organization and enroll in your membership program. You can also set up special deals and track membership enrollment alongside event registration. 
Link your membership database to registration

Give your members special membership rates

Validate memberships by member ID, email, login, company and more

Encourage membership purchases at the time of registration

Track membership by event registration activity
Payment Gateways Supported
You need to give your guests as many options as possible to pay for registration and any ticketing/servicing fees. EROnline supports more payment gateways than any other online registration product on the market.
Learn More About EROnline and Schedule a Free Demo
Interested in learning more about the many event registration management tools that EROnline has to offer? Contact us to speak with a member of our team and have your questions answered. Ready to try EROnline for yourself? Schedule a free demo of EROnline or one of our other event software products and start doing more with your event today!