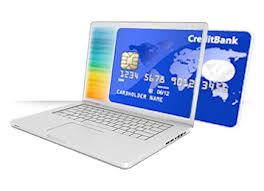 As was seen in the first issues of this series, navigating through the myriad of event technology choices can be one of the toughest assignments a meeting professional can face. Just breaking down the possibilities into categories can be a daunting assignment itself. A helpful way to approach this problem is to see how software can be utilized at the various stages of the event lifecycle. Many activities for next year's show begin right after the current one ends. To keep things simple, we will look at the lifecycle from the point of view of an association's annual conference.
This week we will look at setting up credit card processing so you can collect online registrations and exhibitor booth sales.

Setup Online Credit Card Processing

If you are receiving online payments for the first time, do not make the frequent mistake of underestimating how long it will take to setup the infrastructure for accepting credit cards online. The process includes several key components that can prove to be time consuming to setup:
Merchant Account. This is the traditional credit card account (the old "hand swipe") that will ultimately deposit funds into your bank account. There is a myriad of choices in this step, but it is best to chat with your bank about the possibilities.


Internet Merchant Account. This is a Merchant Account that can accept Internet transactions. Make sure that the Merchant Account you choose in the first step can play this role or has a tool that it can work.


Online Payment Gateway. The payment gateway is responsible for sending the credit card to the appropriate Internet Merchant Account over secure online channels.


Online Application. This will be how your Online Registration software and other pages will work process payments. You need to make sure that this program will talk to your Online Payment Gateway so the money can ultimately flow to your bank account.
Fortunately, products such as Stripe and PayPal can simplify this process if you have to start from scratch. The best software products support many payment gateways, thus giving you a better set of options to get your online credit card payment process going.
See this article for a detailed discussion of how to setup online credit card processing for your event.